NEWTRY Exhibits at Automatica Expo 2018
Views : 1345
Update time : 2018-07-17 14:10:58
NEWTRY Exhibits at Automatica Expo 2018
Newtry has successfully attended Automatica, the leading exhibition for smart Automation and robotics, during June 19-22 in Germany!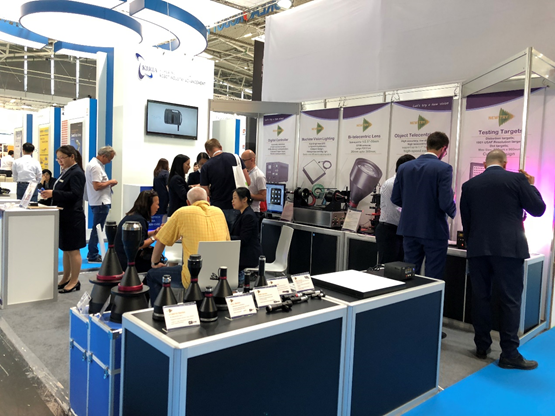 Newtry is very pleased to have had the opportunity to host an exhibit at Automatica. Hosting an exhibit at Automatica gave Newtry the privilege of showcasing its' products and services as well as its' well trained and highly efficient team on a global scale. Visitors were impressed by the quality of Newtry's products, the efficiency of Newtry's services and the easily approachable and friendly nature of Newtry's staff.
Visitors to Newtry were all well informed of the many services Newtry can provide. Visitors were particularly impressed by demonstrations of the many products Newtry has to offer and many visitors from other industries have shown a keen interest in our products and services.
Newtry's strong presence at the show together with previews of new telecentric lenses, line scan machine vision lighting systems and the newest 16 channel controller in addition to numerous positive consumer reviews have demonstrated that it is an active, innovative and important member of the industry.
Newtry always strives to be provide only the best in products and services to its' customers. In order to better provide the fast and reliable services it is known for to European customers, Newtry will be opening its European branch this year.
Newtry will continue to develop, innovate and provide only the highest quality products and services to its customers and is looking forward to a bright future.
Automatica, See you in 2020!